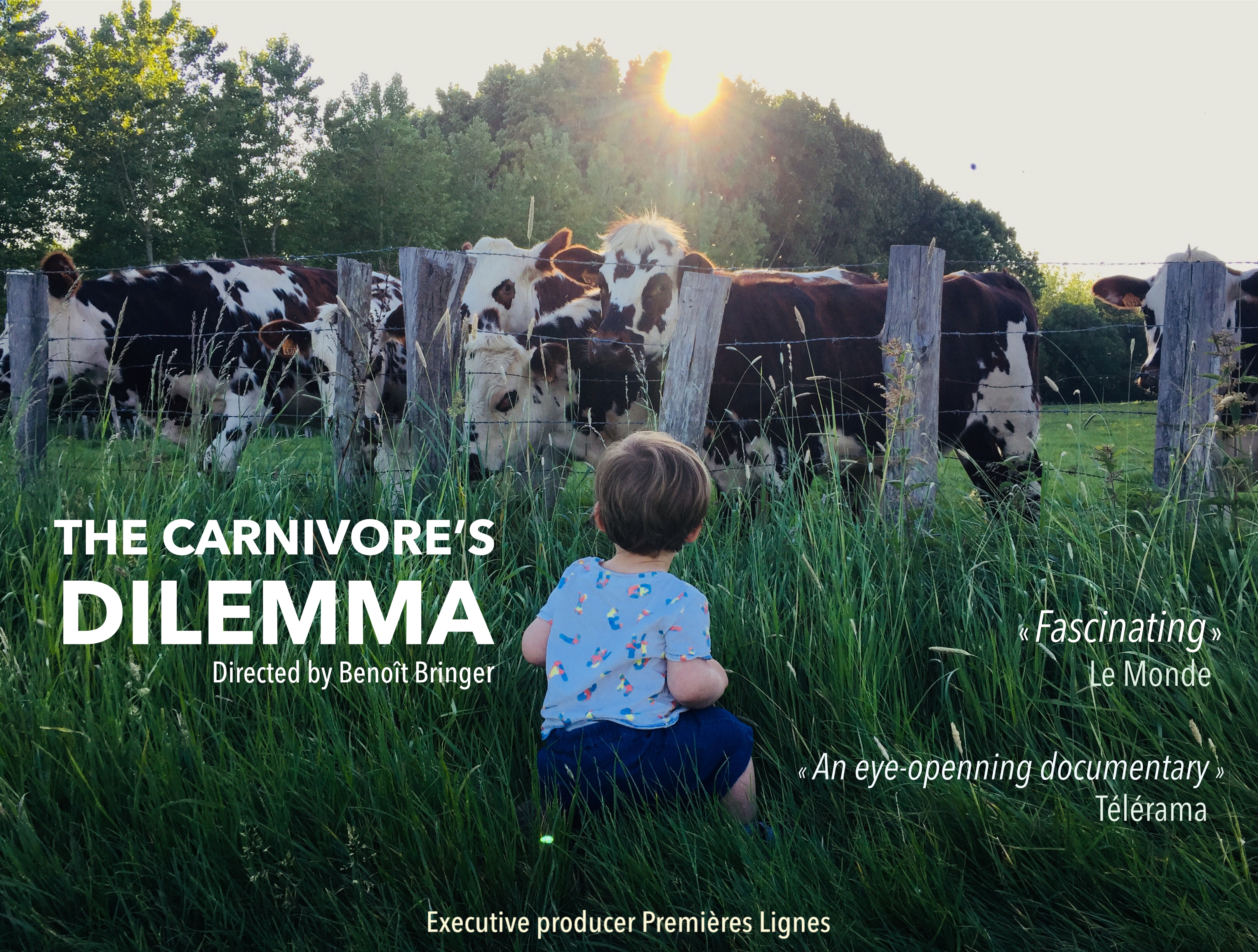 The Carnivore's Dilemma
A film by Benoît Bringer
First broadcast February 28th, 2018 on France 5
This is the story of a personal and universal quest : is it still possible to eat animals respecting their well-being, the planet and our health?
While becoming a father for the first time, the investigative journalist Benoît Bringer (Pulitzer Prize with the Panama Papers' team) questions what we give our children to eat.
To feed a growing population, the world has embarked on a race to frenetic productivity that generates cruelty against animals, but also major health and environmental issues. We are starting to realize it, but are there alternatives?
United States, Portugal, France, Sweden, Germany, Benoît Bringer goes to investigate all around the world to reveal the terrible excesses of the industrial breeding and to know if it is possible to do otherwise.
By going to meet women and men who invent another way of farming respectful of nature and animals, this film puts together positive and concrete initiatives that already work and that could be our way of consumption tomorrow.