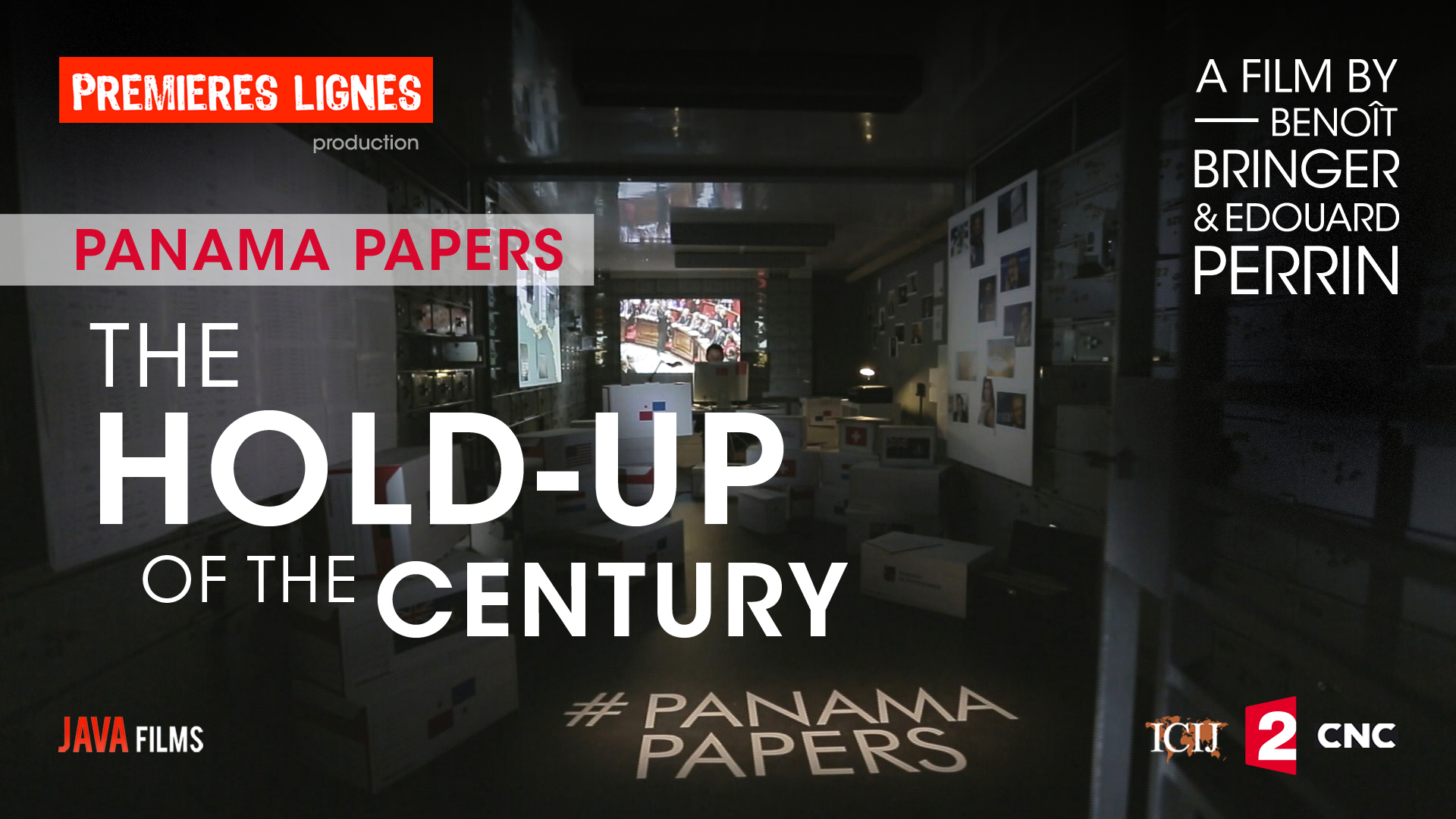 #Panama Papers: the hold-up of the century
A film by Benoit Bringer and Edouard Perrin
First broadcast April 5, 2016 on France 2
After Swissleak sand Luxleaks scandals, Premieres Lignes is an ICIJ partner in Panama Papers investigation.
This is the biggest leak in history: 11.5 million files exposing the most secret world of offshore finance. Shell companies hiding the assets of political leaders, businessmen, celebrities, sports stars and even criminals. All resort to tax avoidance schemes depriving national treasuries of most needed fiscal income. The scale is global and the amounts vertiginous.
All ICIJ (The International Consortium of Investigative Journalists) partners – 378 investigative journalists around the world – worked on the leaked files under the highest confidentiality until April, 3rd when all of them, representing 109 media, released the world-shaking revelations known as Panama Papers.
The files from Panamanian law firm Mossack Fonseca were first given to the German newspaper Süddeutesche Zeitung by an anonymous whistleblower. They were then scrutinized by ICIJ partners in 70 countries.
In France, Premieres Lignes (along with Le Monde) took part to this global release. Journalists Benoit Bringer and Edouard Perrin investigated the Panama Papers files and exposed the dissimulation of billions of euros through sophisticated schemes. They shed light on the key role of corporate lawyers in the design of these tax avoidance and money-laundering schemes. From Panama to Switzerland, from the United States to Luxemburg, they traced back the trails of this gigantic cash-hiding web.
The Panama Papers already caused Iceland Prime Minister and a member of FIFA's independent ethics committee to resign and forced political leaders worldwide to react. This is just the beginning of this unprecedented disclosure.
Edouard Perrin had already worked on the Luxleaks files, unveiling a massive fraud system (read more about Luxleaks investigation). As a result, he and whistleblower Antoine Deltour are now facing charges in Luxemburg. Their trial starts by the end of April, 2016.