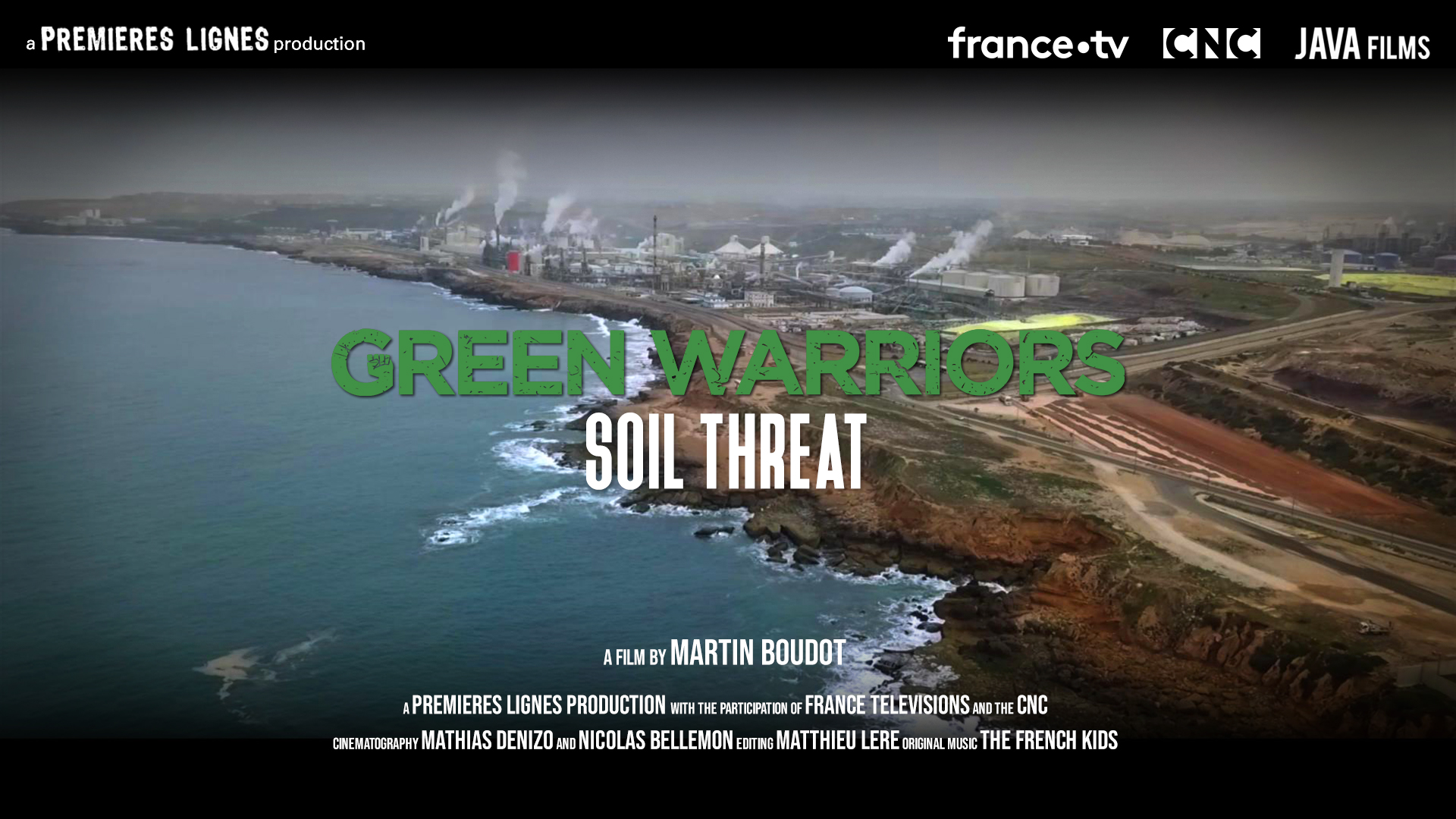 Green Warriors: Soil Threat
A film by Martin Boudot
First broacast September 19th, 2021 on France 5
Phosphate fertilizers are essential to modern agriculture, especially for growing potatoes, one of the the favorites vegetables of Europeans. In Morocco, the country with the largest phosphate reserves, residents complain about the impacts of fertilizer production on their environment and their health. But they lack scientific data.
A team of journalists, in collaboration with European scientists, set out to search for evidence of contamination in Morocco but also in Europe. With nearly 150 samples, they develop an unprecedented study on a poison hidden in these fertilizers and which contaminates potatoes. This poison is cadmium, a heavy carcinogenic metal. It is found on our plate and at the end of the day, in our body.
Their revelations will make the news and change the law.