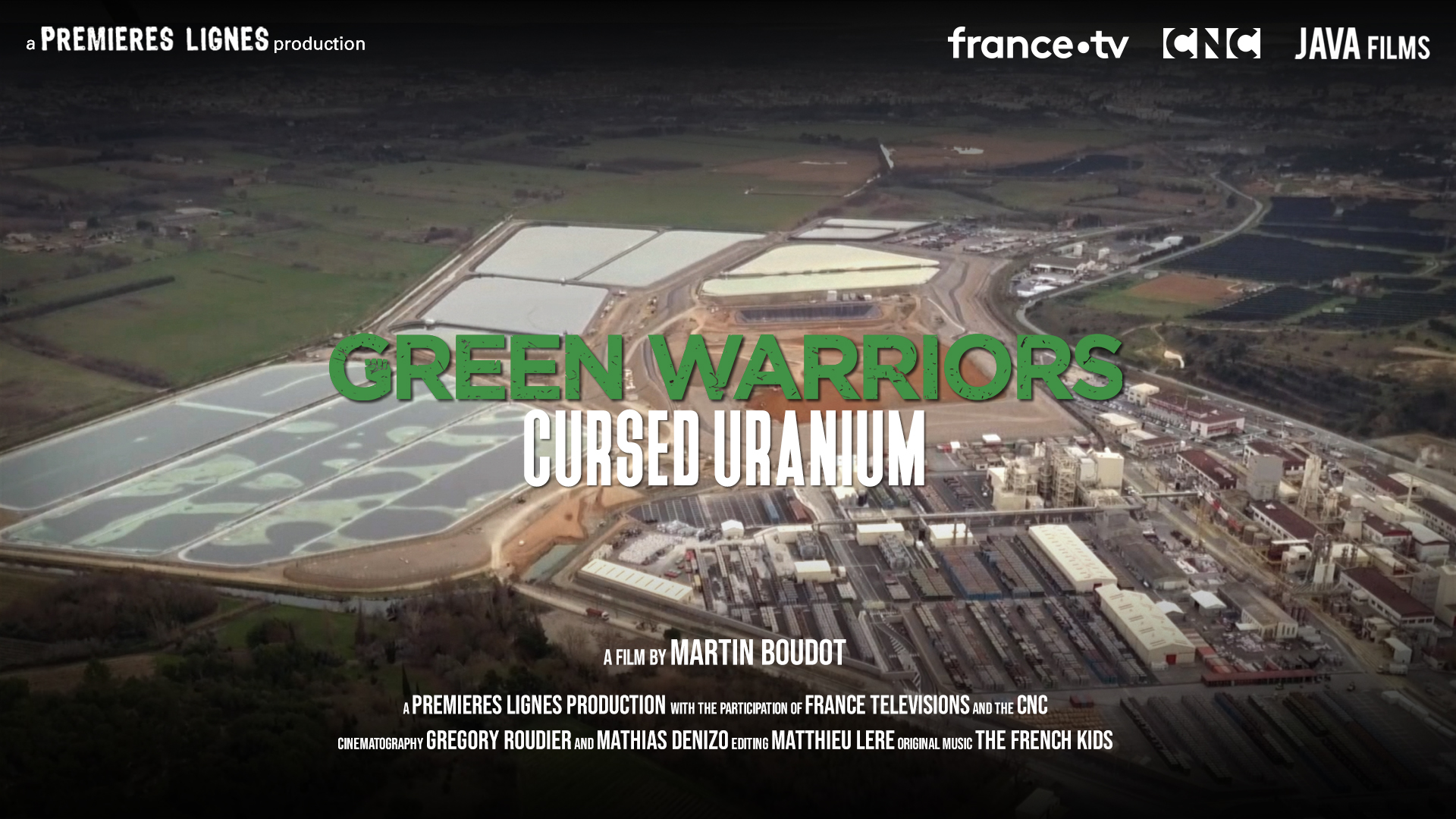 Green Warriors - Cursed Uranium
A film by Martin Boudot
In Niger, near a huge uranium mine, some residents live in areas that exceed the radioactivity of the Chernobyl Prohibited Zone. In the meantime, in France, citizens denounce the pollution of the largest uranium conversion plant in Europe.
Despite the bans, a team of journalists, with the help of scientists, investigate in the two countries and take dozens of samples to learn more about the pollution of the uranium that feeds our nuclear power plants.
Their findings will be picked up by the media, trigger a political debate and will be used as evidence for citizens in a lawsuit against a multinational company.