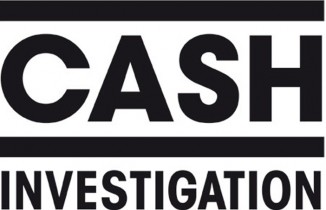 Underhand Tactics – a Premieres Lignes production for FRANCE 2
Producers: Luc Hermann and Paul Moreira
Editors in chief: Elise Lucet and Benoit Bringer
Associate editor: Romain Verley
International distribution: Java Films
Initiated in 2011 by Laurent Richard and most popular TV news presenter Elise Lucet, the Underhand Tactics series investigates the "wonderful world" of global corporations. Premiering on main public broadcaster France 2 in summer 2012, it secured a 12% audience share in a slot that usually attracts 5%. Boldly mixing irreverent humor and unquestionnable fact-checking, the series has become the symbol of modern TV investigative journalism in France. Critically acclaimed by the French press and by a large number of loyal viewers, the series is fulfilling its public service mission.
In three seasons and 15 episodes, the Underhand Tactics investigations won many prestigious awards.
A much awaited new season has just started in September 2015. The first episode reached a record 18% audience share. The series is now aired on a weekly basis. And in prime time as of October, 6th 2015.
Investigations